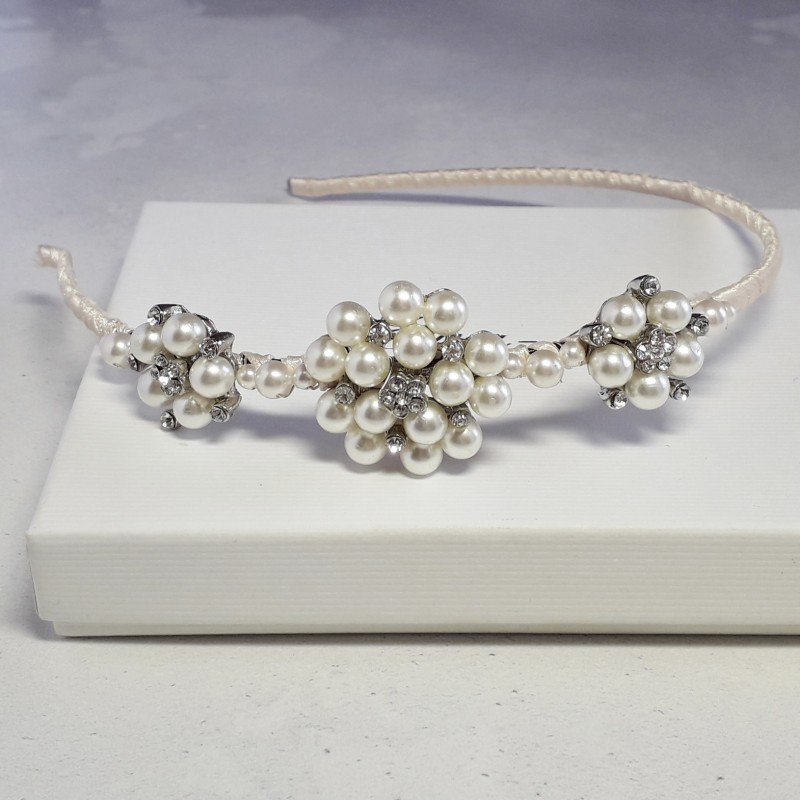  
Renèe Hair Band
For details of delivery and returns please click here
This is one of a collection of vintage inspired pieces now available at Eva-Mae Jewellery and would be perfect if you are choosing a vintage style as your wedding theme or perhaps you are wearing an heirloom piece of jewellery as your 'something old' - the Renèe Hair Band would be an ideal accompaniment to grandma's string of pearls.
Made from:
Faux pearl and diamante embellishments, White Swarovski pearls and finished on a silver plated hair band.

Dimensions:
The widest point of the hair band measures approximately 3.5cm.
The hair band can be wrapped in cream or brown satin ribbon or left unwrapped to show the silver plated band. Please select your choice from the options available.
Other items are also available in the Renèe Collection to complete your vintage look.
The Renèe Hair Band comes wrapped in layers of tissue paper and placed in one of our signature boxes which is hand tied with our favourite purple ribbon!