COVID-19 UPDATE JANUARY 2022:
Full details of our current Covid-19 safety measures can be seen by clicking 
here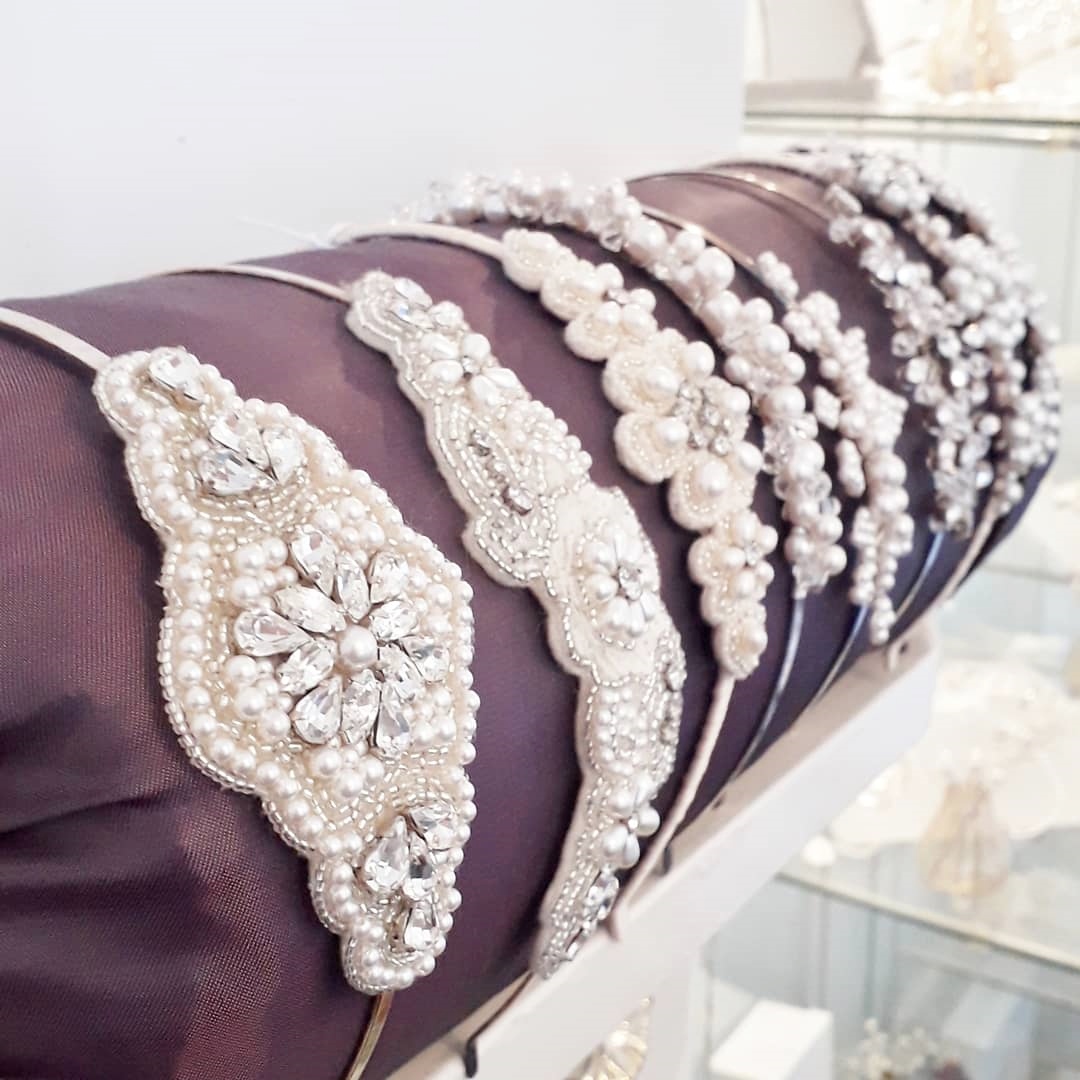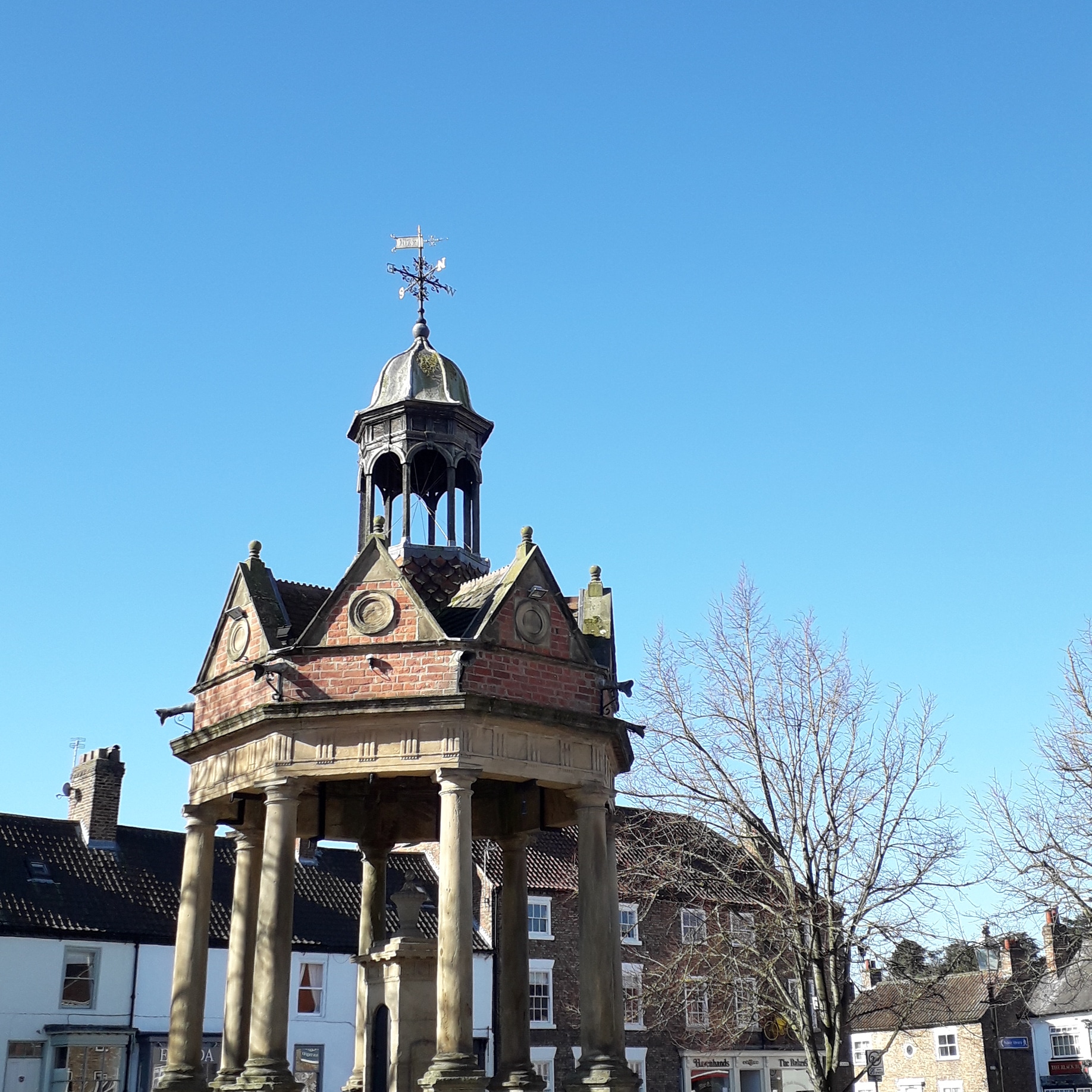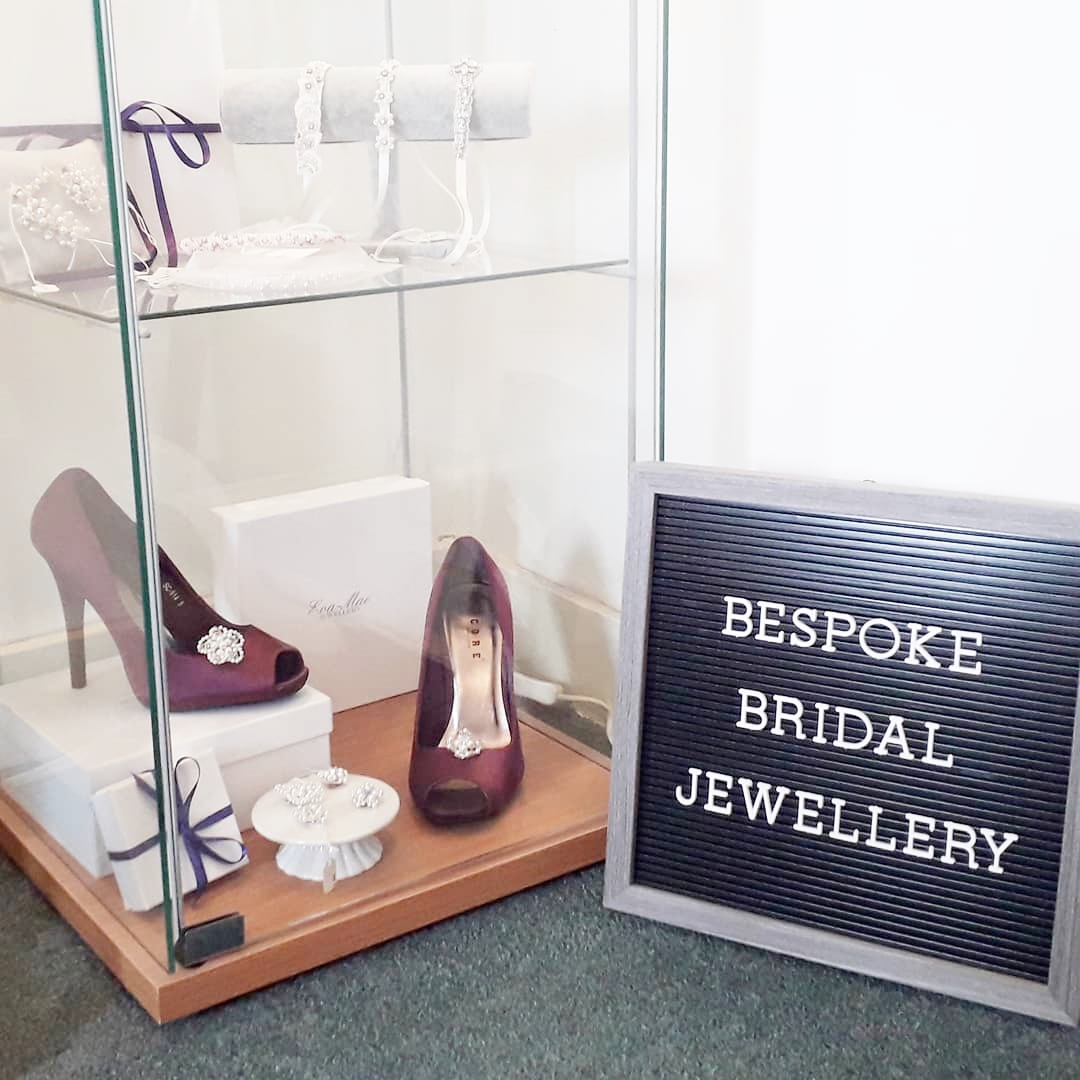 The Eva-Mae Jewellery studio is located in the pretty Yorkshire town of Boroughbridge.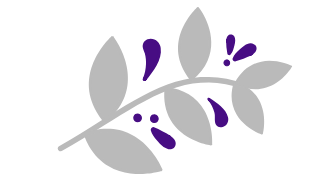 Our popular studio appointments are the perfect way to view and try on the whole collection of Eva-Mae sparkles and as all of our appointments are exclusive to you there will be no interruptions - giving you time to discuss your ideas and try on as many pieces as you would like in a quiet and relaxed environment.
Your exclusive appointment...
The first thing we do as soon as you arrive at the studio is pop the kettle on! We'll then discuss wedding details...your wedding  style, THE dress and hair style ideas, along with the types of accessories that you are looking for...Jewellery? Hair Accessories? Or both?
Then the fun begins...you will be able to browse the full collection and try on as many pieces as you would like to.
If you do find THE ONE you will be able to place your order at your appointment and we will discuss the approximate date that  your order will be completed by - if you are ordering a hair accessory and have a hair trial booked it is worth mentioning this at  your appointment and if possible we can try to have your hair accessory finished in time for you to take along to your trial.
You may prefer to arrange a second appointment, that is absolutely fine. You are more than welcome to visit the studio as many times as you need to choose your perfect piece.
And don't forget your lovely Bridesmaids! We have a wide range of gift ideas and hair accessories perfect for your special ladies  and because everything is made to order we can create pieces to compliment your chosen bridal accessories and wedding colour scheme.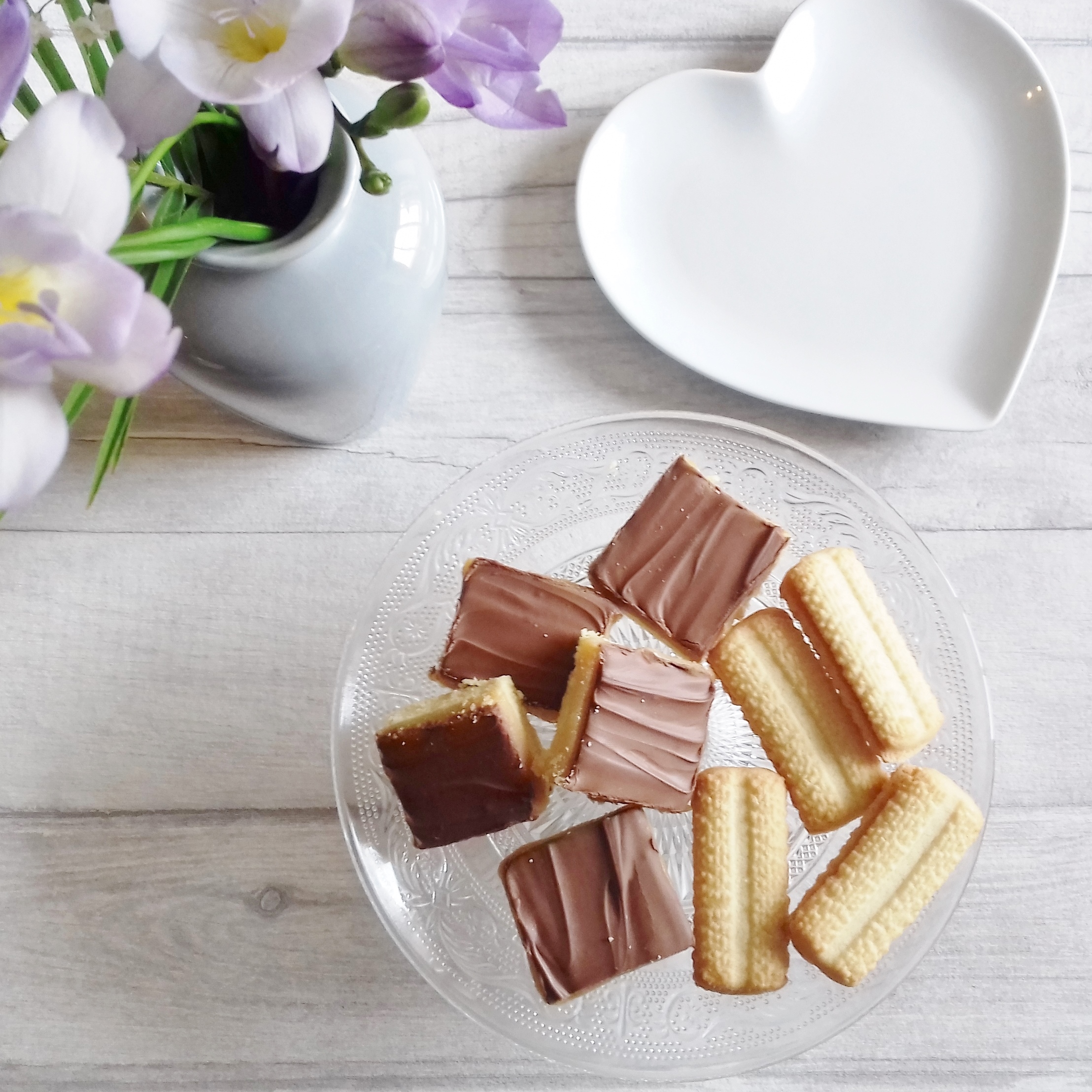 Along with all the Eva-Mae sparkles you will also be able to enjoy coffee and cakes!


Useful things to bring to your appointment...
It is useful to bring along a photo of your dress and/or fabric and colour swatches. This can help with choosing suitable styles and colours and ensure that your chosen accessories compliment your dress perfectly.
If you already have a piece of jewellery that you are going to wear and are able to bring that along (or a photo) this will make it easier to select suitable pieces to match.
Images of hair style ideas are useful when choosing your hair accessory. But don't worry if you haven't yet decided how you are wearing your hair as many of our accessories are suitable for a range of hair styles.
If you are choosing accessories for your bridesmaids, it is a good idea to bring along a colour swatch of their dresses too as we have a wide range of Swarovski crystal and pearl colours to choose from and we will be able to match these to their dresses.
Other useful information about our appointments...
You are more than welcome to book your appointment at any stage during your wedding planning process, however you may find it easier once you have chosen your dress.
If you book your appointment as soon as you have chosen your dress this should ensure enough time to choose create and deliver your chosen piece to enable you to take it along to dress fittings, hair trials etc.
For any "last minute" orders we will try our best to accommodate, but please ask prior to ordering to ensure that we can complete your order in time.
Our studio is located in the centre of Boroughbridge with disc parking on the street and a free car park just a couple of minutes walk down the road. Full details regarding location and parking will be given at the time of booking.
Often appointments last around 1 hour, however we do allow up to 2 hours and we never over book appointments, ensuring that you never feel rushed and can take the time you need to choose your all important sparkles!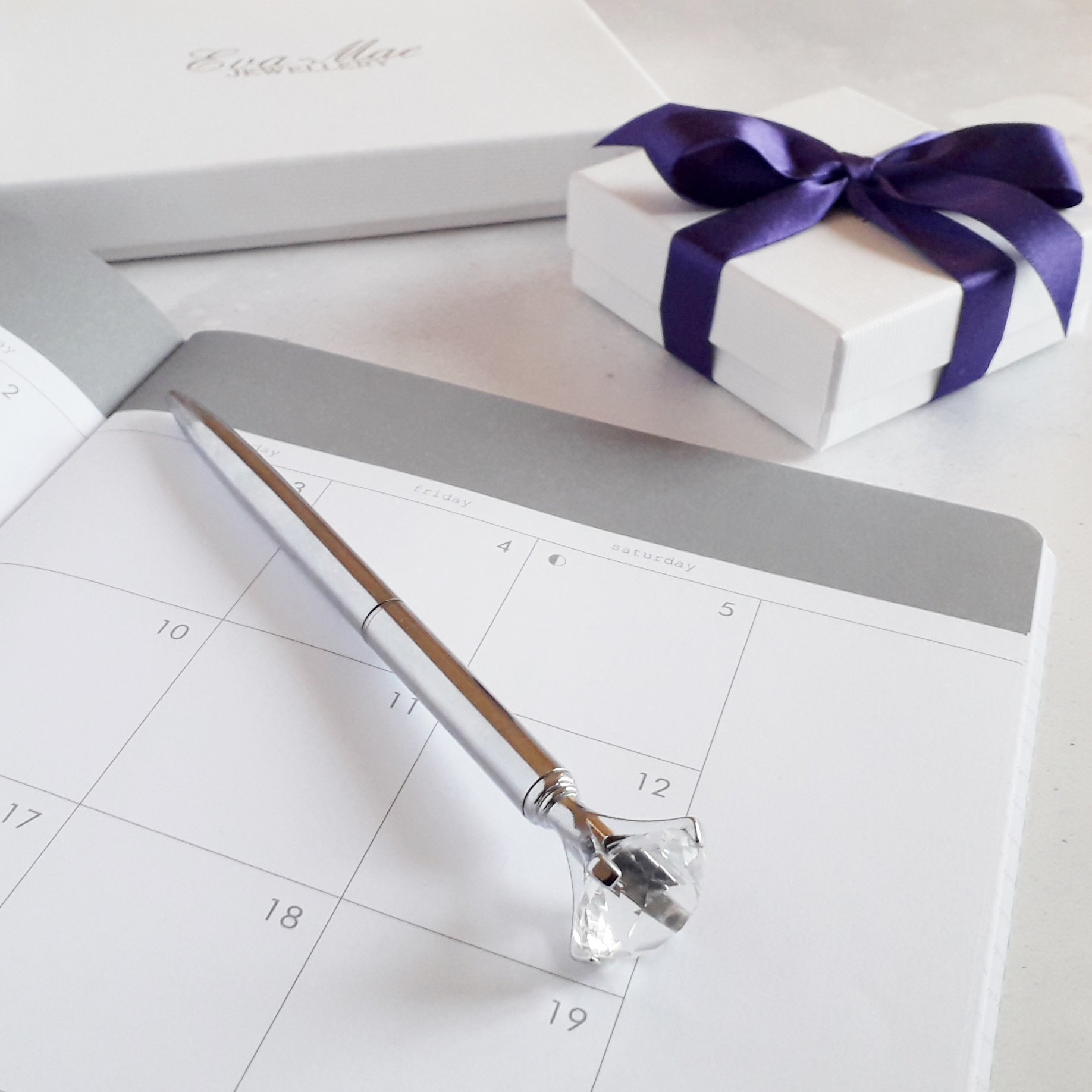 To book your exclusive studio appointment:
Email: marie@eva-mae.co.uk*
Telephone: 01423 313272
Visit our Contact page here*
*Occasionally our emails drop into your junk mail, so if you are waiting for a reply to your appointment enquiry, please check your junk mail just in case.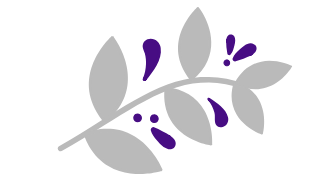 We look forward to welcoming you to the studio
xx