Creating a piece of jewellery that is as unique as you are...
It may be that you love a particular design already in the Eva-Mae Jewellery Collection but, for example you would prefer a little more sparkle or a different colour - as each piece from the Bridal Collection is made to order this would be a simple process in the creation of your chosen piece. Your ideas can be discussed prior to placing your order to ensure that the finished piece is absolutely perfect for you. However, you may prefer to have something completely original designed and this is when the Bespoke Design Service becomes an even more magical experience!
The Bespoke Jewellery Design process...
- Book an exclusive appointment at my Boroughbridge studio for a one to one consultation. We'll talk wedding details...your wedding style, THE dress and hair style ideas. You will also have the opportunity to try on pieces from the Bridal Collection to help you to decide on suitable styles.
- It is useful to bring along photographs of your dress, any colour/material swatches and wedding theme images as these will all help with the design process and ensure that your jewellery and accessories compliment your overall wedding look.
- Following on from our initial consultation, I will email you with my design ideas, including photographs of any sketches that have been made along with materials that will be used. A quote for the cost of the finished piece will also be provided at this stage.
- If you are happy with the design, simply email me to confirm. If there are any tweaks that you feel need to be made, we will work together until you are 100% happy that the finished piece will be perfect. It may be that you would like to arrange another studio appointment, that is absolutely fine.
- Once you have confirmed that you are happy with the design, you will receive an invoice and on receipt of full payment I will begin to create your order. At this stage you will also be given an approximate date of when I expect your jewellery to be completed by.
- On completion, your jewellery will be carefully wrapped in Eva-Mae Jewellery's signature packaging and posted to you (I will send you a quick email to let you know that it is on it's way!) Alternatively you may prefer to collect your order from the studio.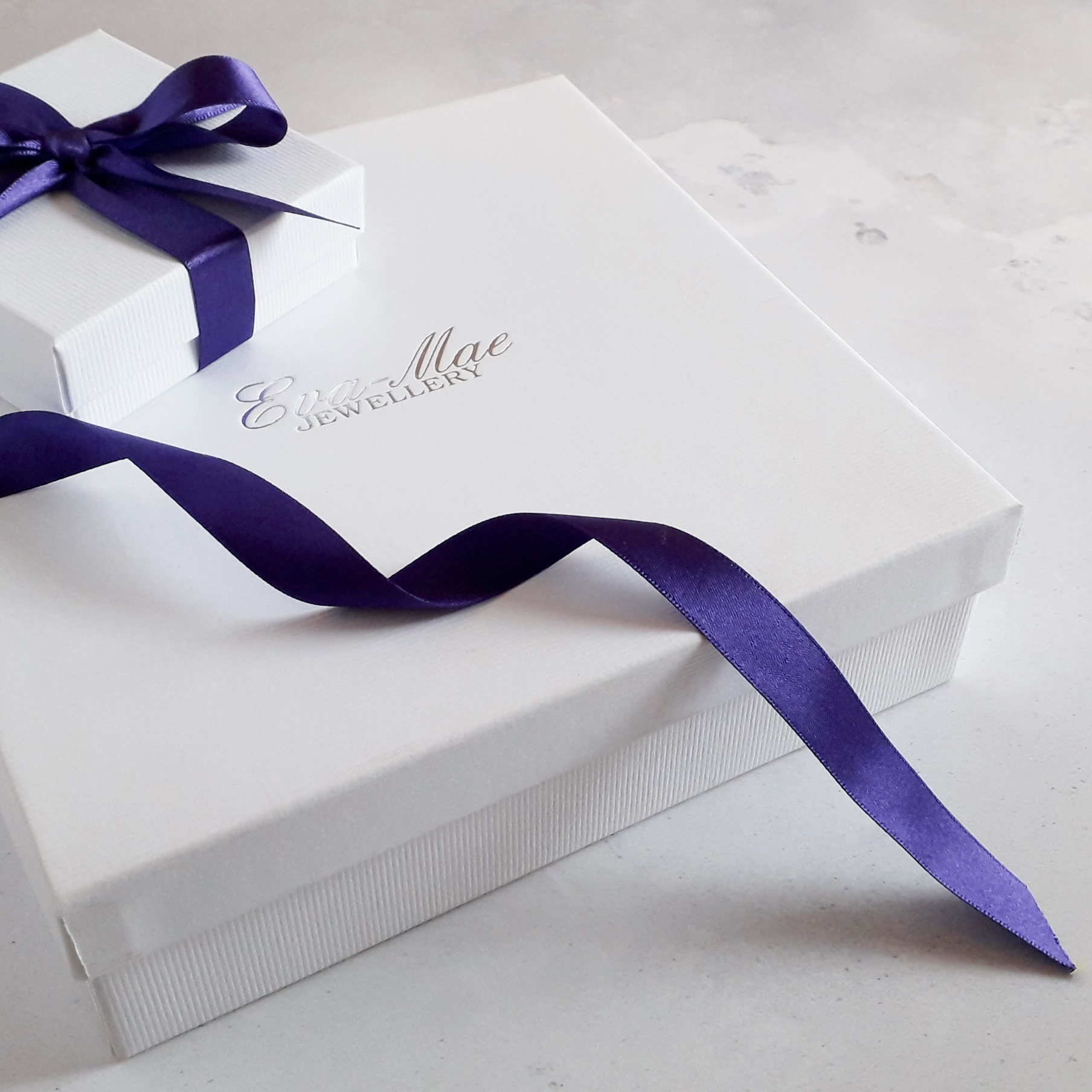 "It was exactly as I imagined it would be...the amount of time and effort you put into creating my bespoke piece I'm so grateful for...thank you so much for your help in creating my perfect day!"



The Bespoke Jewellery Design Service consultation is free of charge and you are under no obligation to go ahead with an order.
If you are unable to visit the studio, the Bespoke Jewellery Design Service can also take place by email.
Please contact me here to book your appointment or to discuss the Bespoke Service in further detail.
Marie x