Frequently Asked Questions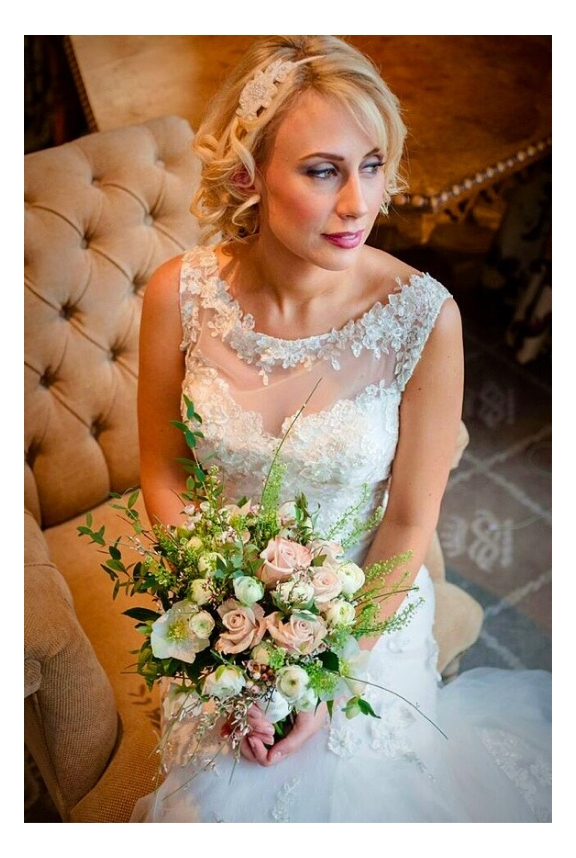 How do I contact Eva-Mae Jewellery?
There are various ways to contact us, the easiest way is to visit our contact page here
Can I come and see the Eva-Mae Collection?
You are more than welcome to visit the studio, in fact I highly recommend this, if you you are able to. Being able to see the jewellery in real life and try pieces on is such a fun experience...and we also have coffee and cake too! To find out more about my Exclusive Studio Appointments, click here
What are your opening times?
We work by appointment so don't have actual "opening times". This means that we can be available during the week and on evenings and weekends too.
Please bear in mind that weekend appointments are the most popular and get booked quite quickly and we are also unavailable on wedding fair weekends.
How do I arrange a studio appointment?
Please visit our contact page to see the best ways to contact us.
Do you have a catalogue?
No, we don't produce a catalogue. Our website is regularly updated with new products to ensure it is up to date and we are always sharing photo's and inspiration over on our social media pages....you'll find us on Facebook, Instagram, Twitter and Pinterest.
Can I place my order by phone?
We are unable to take card payments over the phone, but you are more than welcome to give us a call to discuss any products that you wish to order and we can email you an invoice to enable you to pay online. Please see the question below for other ways to pay.
How do I pay?
When you place your order online, payment is made via debit or credit card with our payment service provider, Paypal - a Paypal account is not required to use this service.
During checkout you will be directed to their secure server for immediate confirmation. No banking details are ever held in clear text on any website, nor are they seen or held by Eva-Mae Jewellery.
If you would prefer to pay by cheque or bank transfer this can easily be arranged. Please get in touch prior to placing your order by visiting our contact page.
How will my order be packaged?
At Eva-Mae Jewellery we believe that you should be excited about your gift before you even open it and that is why we are so passionate about our packaging, from the foil printed signature boxes to the pretty purple bow, we hope you love our packaging as much as we do!
Please visit our Pretty Packaging page to see how your order will be wrapped.
I am buying a gift, can I get a gift card included with my order?
Yes of course, just let us know when you place your order and we can also hand write a message on your behalf, simply write your message in the message box at the checkout. 
You will also have the option to select an alternative delivery address at the checkout to enable your gift to be sent directly to the recipient.
If you are ordering gifts for your wedding party we can also create cards such as "Thank you for being my Bridesmaid". Please see our Pretty Packaging page for further details.
How much do you charge for delivery?
UK Delivery Prices
£20.00 and under (Royal Mail First Class Signed For) £2.50
£21.00-£50.00 (Royal Mail First Class Signed For) £5.00
£51.00-£500.00 (Royal Mail Special Delivery) £8.00
£500.00+ (Royal Mail Special Delivery) FREE
Items can be sent overseas, however please contact us prior to placing your order so that we can let you know the postage cost. Please note that Eva-Mae Jewellery are not responsible for any import/duty taxes which may be payable on your item, on arrival into your country.
How will my order be sent?
Your order will be carefully wrapped and sent by Royal Mail (please see above question for details on the type of delivery options used.)
When will my order arrive?
We aim to dispatch all "in stock" items within 48 hours of confirmation of your payment. For all made to order items, you will be advised of an approximate dispatch date via email.
Our lead times for made to order items do vary throughout the year, however an approximate guide can be seen below:
The Bridal Collection - For jewellery items, please allow up to 4 weeks and for hair accessories, please allow up to 8 weeks.
The Birthstone Collection - Please allow up to 2 weeks.
How do I return an item?
We hope that you are happy with your purchase from Eva-Mae Jewellery but if, for any reason it has failed to meet your expectations you may return your jewellery in accordance with our Returns Policy which can be seen here
Are you on social media?
Yes and we'd love you to join us!
You can find us on Facebook, Instagram, Twitter and Pinterest.
Our social media pages are the perfect place to look for any new additions to our collections, events that we are taking part in and lots of pretty inspiration to help you plan your special day.
Do you make all of your designs?
Yes, every piece of Eva-Mae Jewellery is handmade in our Yorkshire studio.
I don't have pierced ears, can I still order a pair of earrings?
Yes of course. Most of our drop style earrings can be finished with a "clip on" style earring fitting. Simply let us know prior to placing your order to ensure that the particular style of earring that you are looking at is suitable for a clip on fitting.
Can you customise your designs to match my wedding theme?
As all of our Bridal Collection is hand made to order, it is a simple process in the creation of your chosen piece to add, for example, an alternative colour. Please visit our Colour Guide to see the wide range of Swarovski crystal and pearl colours that are available.
Alternatively you may prefer to have something completely unique created, this is where our Bespoke Design Service is the perfect option. To see more information about this service, please click here
How should I look after my jewellery?
We hope that you will be able to wear your jewellery for many years to come and many of our brides have said that their hair accessory will become a family heirloom to be worn by future generations...something which makes us sooo happy!
With this in mind we have put together a few tips on the best way to care for your jewellery which you can see here
Can I send you photo's of my wedding day?
Absolutely! We would be delighted if you sent us photo's of your special day!
Please email your photo's to marie@eva-mae.co.uk and if they are your professional photo's please let us know the name of your photographer so that we can credit them.
Do you stock other brands of jewellery?
No. Every piece of jewellery that you see on our website is Eva-Mae Jewellery and has been lovingly made in our Yorkshire studio.
If you need any further help, please don't hesitate to get in touch here