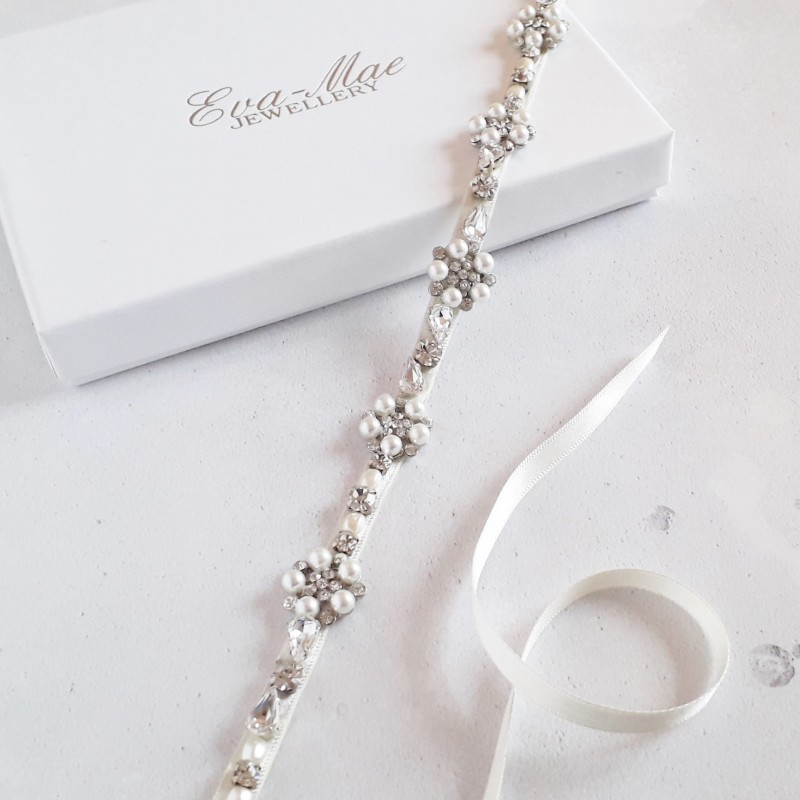  
Rebecca Hair Wrap
For details of delivery and returns please click here
The pretty Rebecca Hair Wrap features diamante and faux pearls which have been hand stitched onto luxury ivory satin ribbon, this creates a beautiful hair wrap which can be worn across the forehead or hair band style and tied into a pretty bow at the back of the hair.
The diamante and pearl embellishments create a lovely vintage feel to this hair accessory and the soft ribbon ensures it is a very comfortable piece to wear.
Made from:
Faux pearl and diamante embellishments, faux pearls beads, diamante and finished on an ivory satin ribbon.
Dimensions:
The overall length measures approximately 100cm.
The detail length measures approximately 33cm and the widest point measures 15mm.
The ribbon width measures 7mm.
Other items are also available in the Rebecca Collection.
The Rebecca Hair Wrap comes wrapped in layers of tissue paper and placed in one of our signature boxes which is hand tied with our favourite purple ribbon!
You might also like