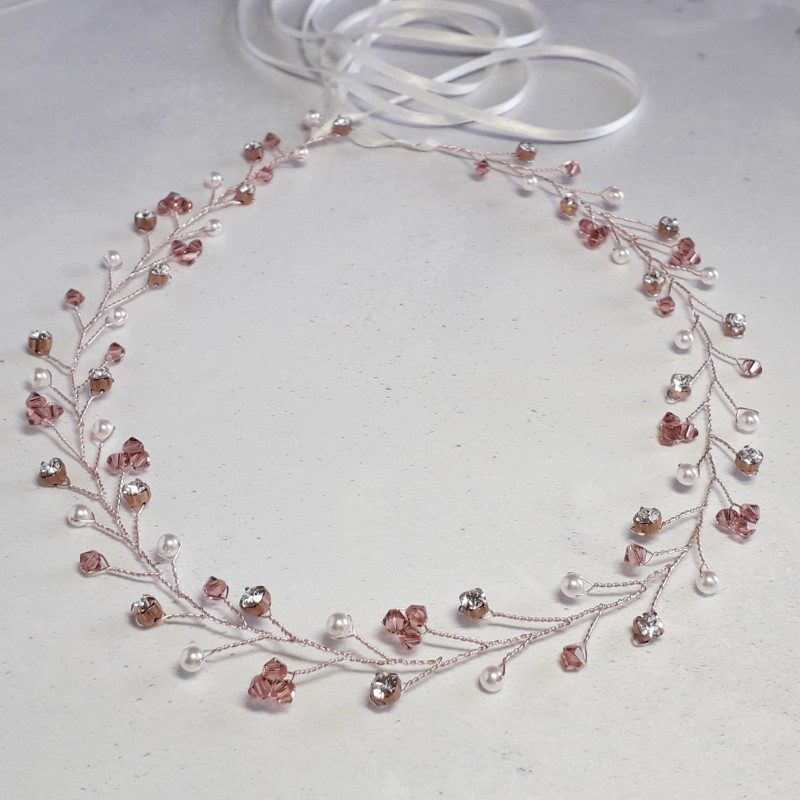  
Fleur Halo Vine
For details of delivery and returns please click here
The Fleur Halo Vine features the prettiest blush rose Swarovski crystals blended with Swarovski diamante and pearls and is handwrapped onto rose gold tone wire.
The vine is tied with luxury satin ribbons and is designed to either sit across the forehead for a contemporary bohemian look or placed in a classic alice band style. For a different look the ribbons can be removed and the vine weaved into the hair and secured with hair grips.
Made from:
Blush Rose Swarovski crystals, Swarovski diamante, white Swarovski pearls, rose gold plated wire and ivory satin ribbon.

Dimensions:
The overall length including ribbons measures approximately 155cm.
The Vine length measures approximately 46cm and 2cm at its widest point.
The ribbon is 3mm wide.
The Fleur Halo Vine comes wrapped in layers of tissue paper and placed in one of our signature boxes which is hand tied with our favourite purple ribbon!