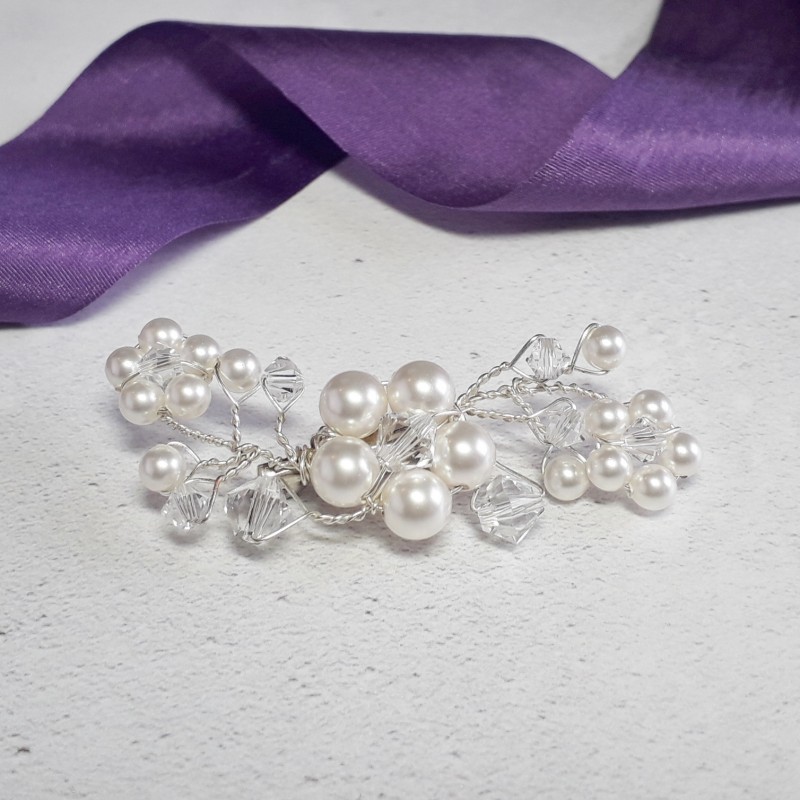  
Lily Brooch
For details of delivery and returns please click here
A pretty brooch featuring Swarovski pearls and crystal flowers with added detail from sprigs of pearls and crystals wrapped onto a brooch base. This could be worn many ways, either attached to your dress, in a bouquet or even attached to a ribbon and placed in the hair.
Made from:
White Swarovski pearls, clear Swarovski crystals and finished on a silver plated brooch base.
Dimensions:
The size of the brooch measures approximately 5.5cm in length.
The Lily Brooch comes wrapped in layers of tissue paper and placed in one of our signature boxes which is hand tied in our favourite purple ribbon!
You might also like