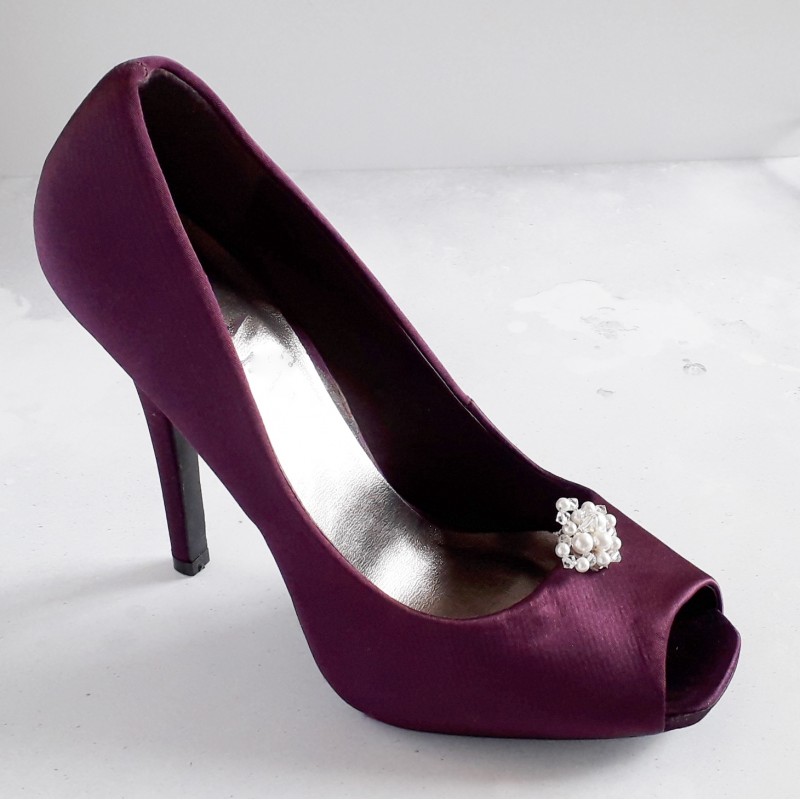  
Hettie Shoe Clips
For details of delivery and returns please click here
These delicate shoe clips are a perfect alternative to buying a pair of traditional wedding shoes - instead why not attach these to a coloured pair of shoes, providing you with the look of wedding shoes, whilst enabling you to wear them after your special day!
The design of these shoe clips can also be made into a brooch, please contact me for details.
Made from:
White Swarovski pearls, clear Swarovski crystals, silver lined seed beads and finished on a silver plated shoe clip.
Dimensions:
The size of these shoe clips measures approximately 3cmx2.5cm.
The Hettie Shoe Clips come wrapped in layers of tissue paper and placed in one of our signature boxes which is hand tied in our favourite purple ribbon!