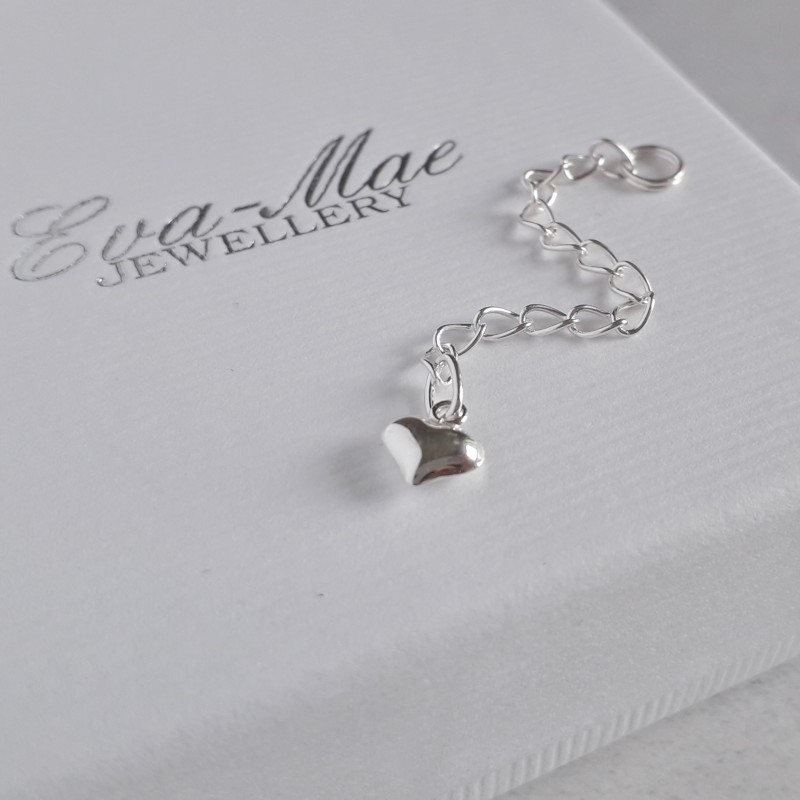  
Sterling Silver Extender Chain
For details of delivery and returns please click here
All of our Bridal Collection is made to order so it is the perfect fit, however if you are choosing a bracelet or necklace as a gift, maybe for a bridesmaid or mother of the bride and are unsure on the appropriate size, the best option is to add an extender chain.
Most of our bracelets and necklaces are suitable for an extender chain, however to be sure please refer to the specific item you wish to purchase and it will let you know in the description if it is suitable.
Please note:
If you  are purchasing multiple items, please leave a message in the box at the checkout to let us know which item you would like us to attach the extender chain to.
Made from:
Sterling silver curb chain finished with a delicate sterling silver heart.
Dimensions:
The overall length of the extender chain measures approximately 60mm (2 inches) The heart charm measures approximately 6.5mm.